Details

Published: 10 October 2021

10 October 2021
Londonderry Tri-Mtn Lions recently donated a Trek bench to Pingree Dog Park. Londonderry Parks Board member Steve Bergleitner with his dog Stella are happy to have a bench in the park. Standing on the left Board member Tina Labeau, and Lion Pam Nichols, sitting on the new bench, Lion Randee Keith and Board member Marge Fish, Standing next to bench on the right Lion Gail Wyman. Kelly Pajala, Parks Board President was behind the camera taking the photograph.
Tri-Mtn Lions use the program of recycling 500 pounds of clear plastic and receiving a bench from the Trek Company. This is the third bench the Lions have donated in the Tri-Mtn area.
Tri Mtn Lions donated $250.00 from their successful quilt raffle to the Londonderry Community Christmas. Lions serve the communities they live in, if you know of a need, contact Pam Nichols 802-362-3504 or This email address is being protected from spambots. You need JavaScript enabled to view it. We welcome new members anytime.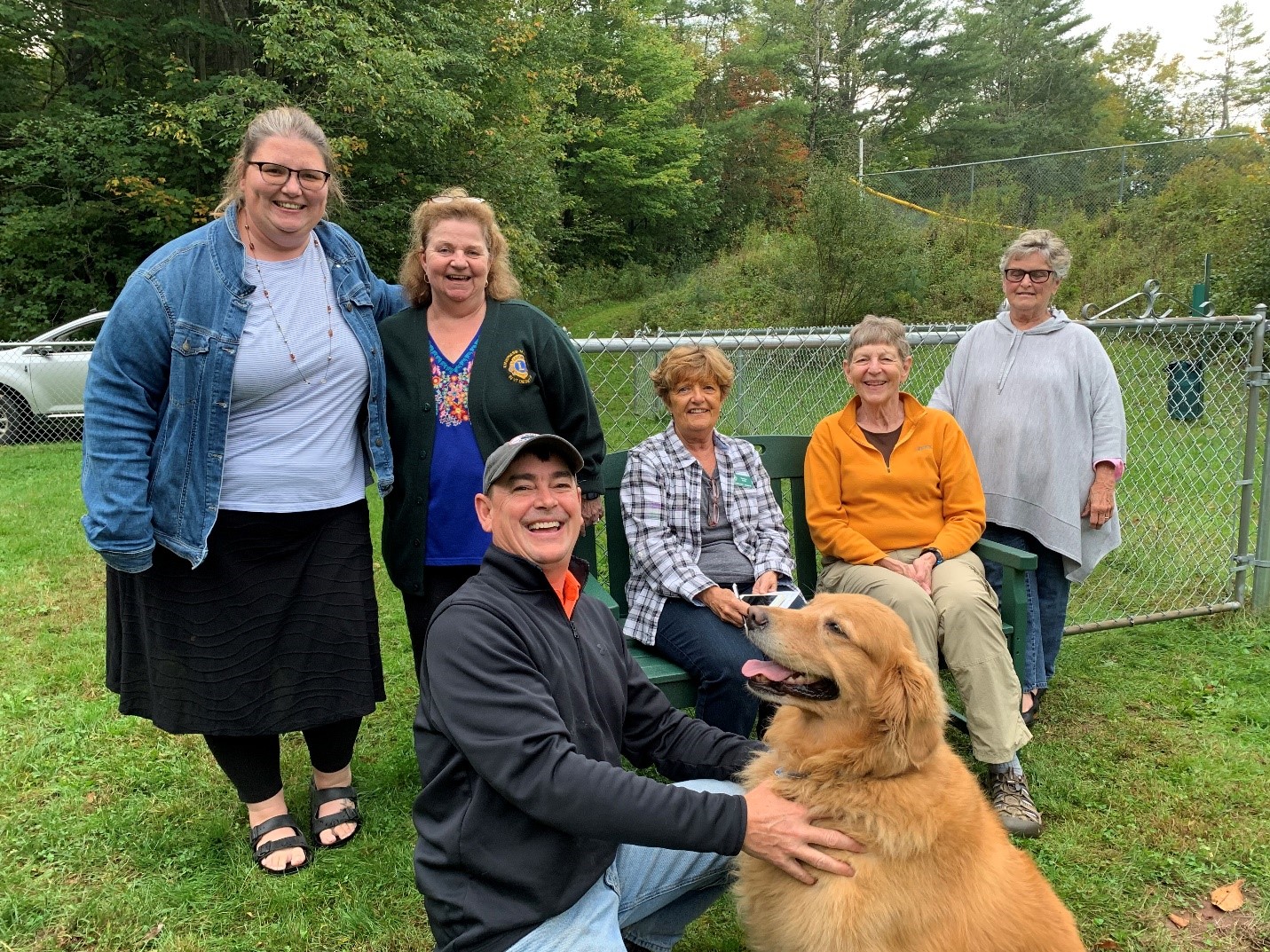 Details

Published: 26 September 2021

26 September 2021
WE SERVE
VERMONT LIONS DISTRICT 45 FALL CONFERENCE
Saturday, October 30, 2021
Time: 8am-3:00pm
Location: The Inn at Essex
8:00 am - Registration - $25/person
8:30 am – Noon - Fundraising, Silent Auction
8:30 – Noon - Peace Poster Contest – be sure to vote!!!!!
8:30 am – 10:00 am
Vermont Lions Charities
Green Mountain Lions Camp
Break-Out Sessions
10:15 am- 11:00 am- FIDELCO Presentation
11:15 pm – Noon - Deb Roney, Audiologist at UVM Medical Center
12:15 pm-1:00 pm - Lunch
1:00 pm – 3:00 pm - Cabinet Meeting/Service Project
Registration deadline: Monday, October 25th. Download the registration form.
---
Pediatric Cancer Service Project
At the October 30 District Fall Conference we will be collecting items for the Children's Pediatric Cancer units at both UVM Medical Center and Dartmouth-Hitchcock Medical Center. Read and/or download the list of needed items here.
Details

Published: 23 September 2021

23 September 2021
The Arlington Lions Club is humbly raising funds to benefit families in need of help with traveling expenses like fuel costs, hotel stays during treatments and food costs.
We are selling stuffed Lions at the Arlington Farmers Market for a $10 donation to the cause. We will be holding a bottle drive to benefit the fight against childhood cancer on September 25th from 11am to 1pm at the Arlington Lions Club pavilion located at the Arlington Recreation Park. We will also be collecting can pull tabs to donate to the Vermont Shriners to help in their efforts in the cause.
So if you could please pull them off your cans and bag them, it would be greatly appreciated.
Details

Published: 23 August 2021

23 August 2021
Welcome Center Fund Raiser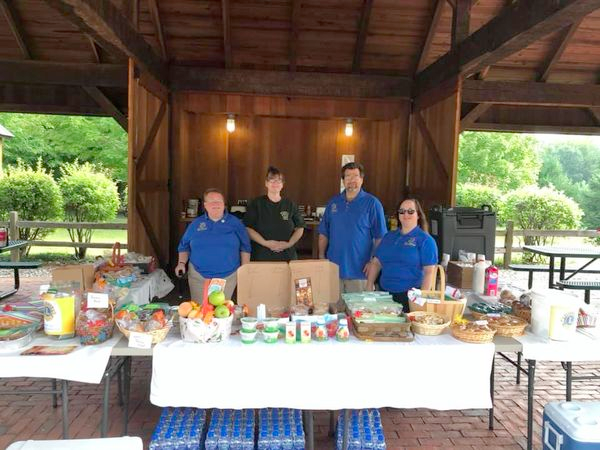 On September 25 the Brattleboro Area Lions Club (BALC) will at the I-91 Welcome Center to offer food to travelers coming into Vermont. In return we accept donations. We have been privileged to have been allowed to carry out this fund raiser four times.
BALC is a small club and we will be challenged to provide enough food and snacks for the guests who stop at our table. If there are members of other clubs who would like to donate food or snacks we would be very appreciative. All food and snacks have to be packaged in plastic bags so individuals can choose what they want safely.
If you decide to lend us a hand, you can contact me at This email address is being protected from spambots. You need JavaScript enabled to view it. to arrange a pick up or drop off.
Over the past 3 years we have struggled to get more members and continue to work on increasing our membership. When The Austine School for the Deaf closed we lost a lot of members who moved away from Brattleboro to find employment elsewhere. We have managed to stay afloat but sometimes need a life saver thrown to us. Might you be one who tosses some cookies our way?