Details

Published: 15 January 2019

15 January 2019
Londonderry Area Tri-Mtn Lions donate $200.00 to local student Olav Pajala to attend STEM Camp at Babson College in Wellesley Ma.
The Floodbrook 6th grade student gave a presentation to the Londonderry Lions Club describing his past experience and what he is looking forward to at this summer's National Youth Leadership Forum STEM (Science, Technology, Engineering & Math) Camp. When a student is accepted they are responsible for the tuition, his goal is to earn $200.00 per month toward tuition. He has been baking and selling Star Wars cookies and reaching out to friends and relatives to reach his goal.
National Youth Leadership Forum amps are a unique learning experience for bright, forward-thinking middle school students who will evolve into our next generation of innovators, engineers, doctors, forensic scientists, mathematicians, and physicists. During this six-day immersive experience, students learn by doing as they take part in hands-on simulations, workshops, and competitions, while making new friends and having unforgettable adventures as they plan for a "Mission to Mars."
Details

Published: 18 December 2018

18 December 2018
Filling cupboards in the Deerfield Valley
By Chris Mays, Brattleboro Reformer
BRATTLEBORO — Mark Hanna has watched holiday food baskets go from being assembled in a small breezeway to the Old School Community Center gym.

"It's really an all-hands-on-deck kind of thing," the Whitingham-Halifax Lions Club president said Sunday after helping to provide almost 200 families with food before the holidays. "We try to set them up with quite a bit of food to fill their cupboards. They could be in severe need, maybe a little less."

He said club member Jen Betit-Engle put the program "on steroids" after she began running it and got the Rotary Club of the Deerfield Valley and the Vermont Food Bank involved.
Details

Published: 12 December 2018

12 December 2018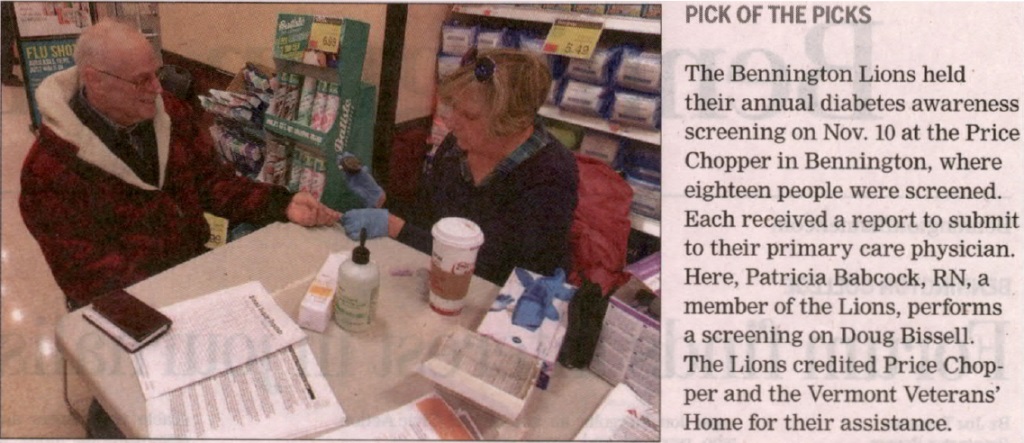 Details

Published: 12 December 2018

12 December 2018
XMAS CHEER TRADITION FOR 70 YEARS
On December 11th, the Bennington Lions hosted our annual Christmas Party for the Sight and Hearing Impaired, at the Mount Anthony Country Club. Residents from local nursing homes and other guests enjoyed a delicious turkey dinner. Music was supplied by the Aladdin's, and Henry Sympatico's ukulele group. Santa made an appearance and handed out gifts to attendees. The Bennington Club has been hosting the Christmas party for 70 years. We all had a great time, and are looking forward to next years party. A big shout out to Lion Pat Babcock and her helpers for organizing the event.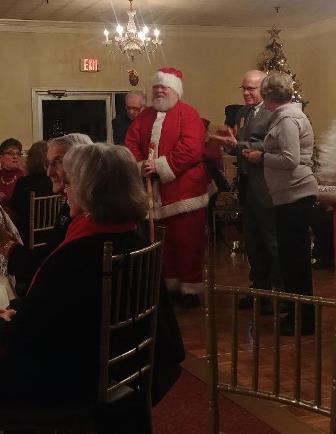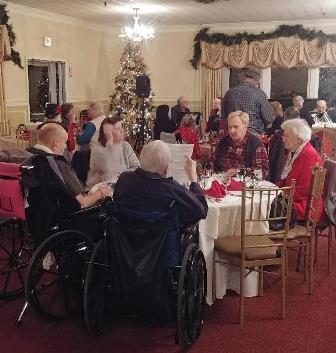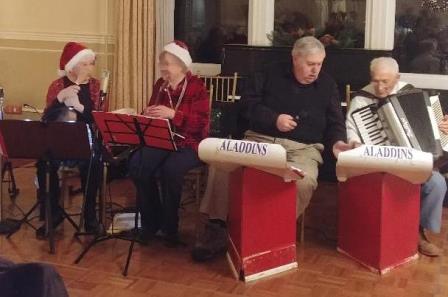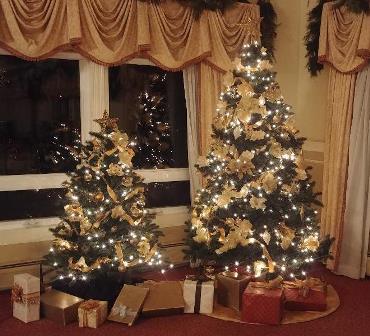 Details

Published: 22 August 2017

22 August 2017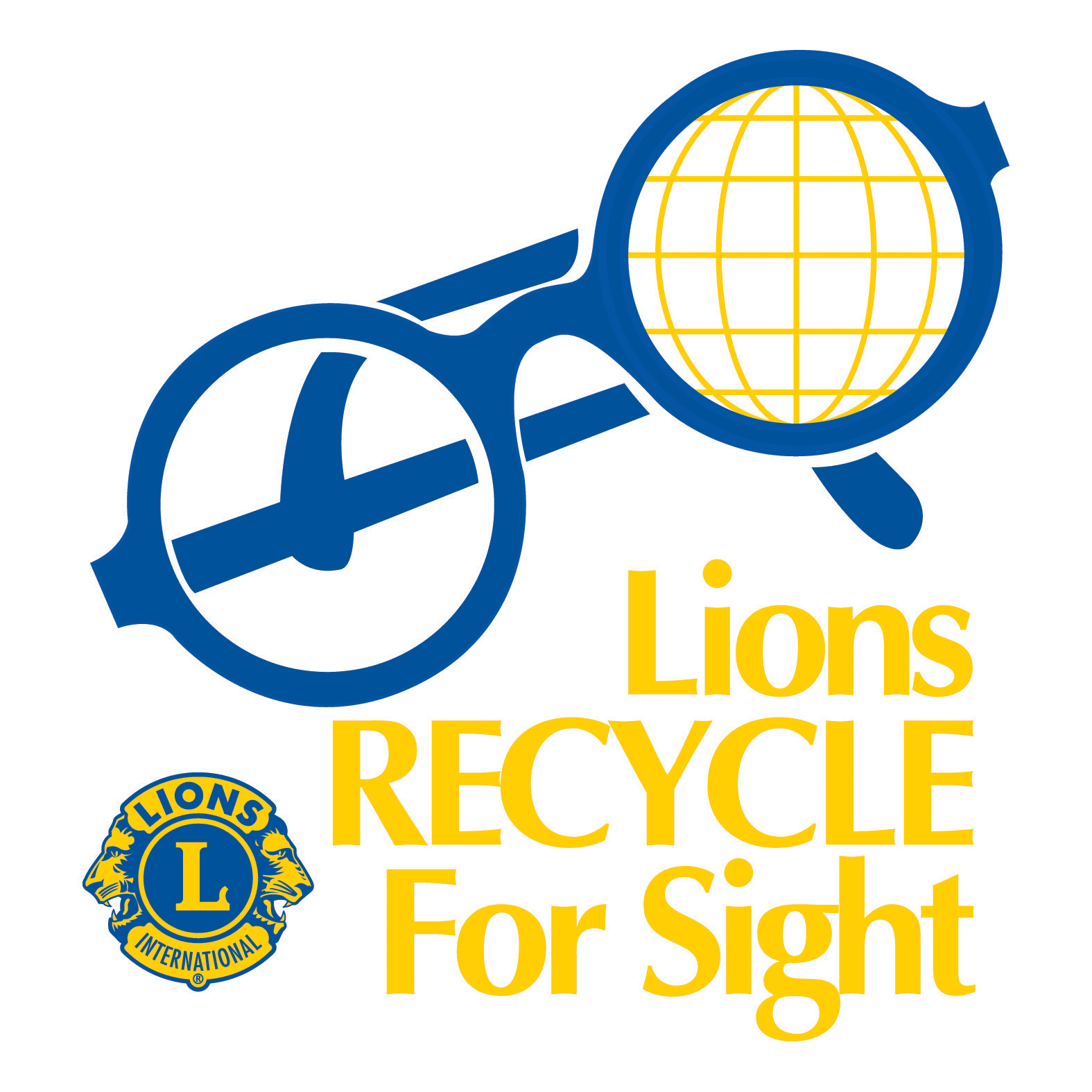 District 45 recycling zone
Glasses are again being collected for the 2018-2019 Lions year. Drop off at any Cabinet Meeting. As of the fall cabinet meeting we have ollected a district total of 15,641 glasses. Label your boxes!!! Don't drop off in bags. We are still waiting to hear from many clubs to update the district's Eyeglass & Hearing Aid Recycling Drop Box locator so that visitors can locate a drop box nearest to them. Please check out the list and email updates to Lion Randy. We are on track to have a record year!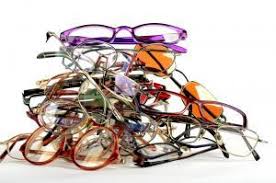 Details

Published: 20 September 2017

20 September 2017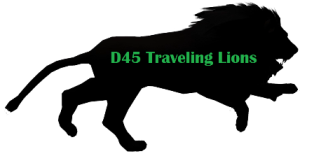 Fellow Lions,
2018-2019 Travel Season has points on the board! The District Lion "Lucky" was captured by the Vergennes Lions. In region 1 "Tucky" has rnow moved to Essex. In Region 2 the "General" has traveled Returned to Brandon. In Region 3 "Sir Charles" is once again in Heartland. In Region 4 "Bucky" is rooted in Derby.
Traveling Lion location and capture information - FY18/19 points status
Have fun and learn what our fellow Lions are doing. Please contact me with capture information at travelinglion@vermontlions.org or 802-759-2448. Thanks. PDG Larry Simino
Details

Published: 03 September 2017

03 September 2017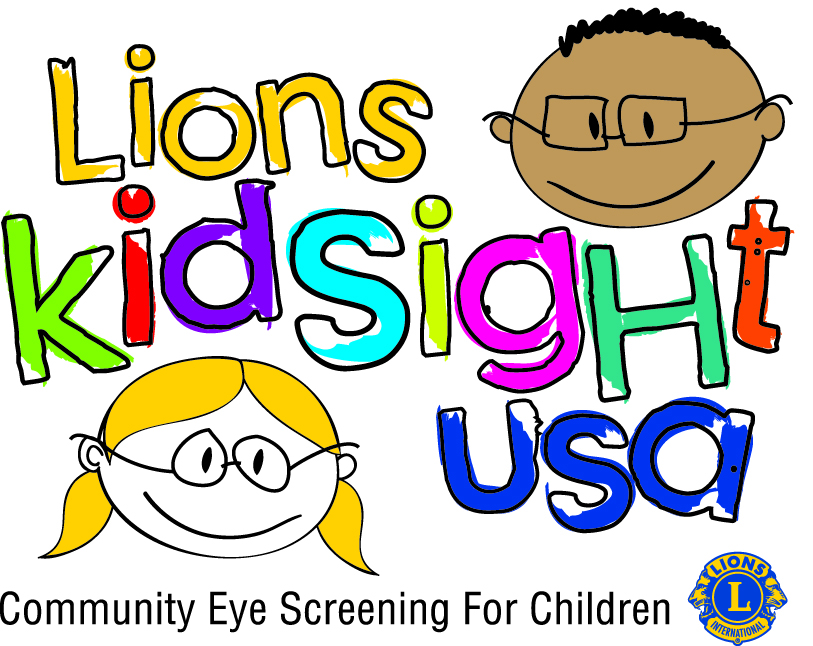 FY 2018/2019 Screening Results

Over 17,000 kids served already this shool year!