Details

Published: 19 April 2018

19 April 2018
Story reposted from the 7/10/17 edition of the Addison Independent
Courtesy of the Addison Independent
By Will Digravio
High-tech glasses help blind woman 'see'
Lions gift restoring her independence
Thirty years ago, Louise Wright was told she would become blind. Four years ago, she did lose her sight completely, and began training herself to live as fully as possible in her new world of darkness. Thanks to a unique piece of technology she received, the Middlebury woman is regaining some measure of independence.
Details

Published: 09 April 2018

09 April 2018
Vergennes Words for Thirds
Members of the Vergennes Lions Club last month handed out dictionaries to the 30 third graders at Vergennes Union Elementary School and to the 17 combined second- and third-graders at the Addison Central School. This program has been going on for a number of years in Ferrisburgh with the donors there being the local Grange. When Brandon-Forestdale Lion Mary Shields switched from Ferrisburgh to Vergennes this year, she suggested the Vergennes Lions might want to give the other children in the Addison Northwest School District the same opportunity. Her previous club has been doing this for a number of years in the Brandon area, and teachers there say the dictionaries help the students in their learning. The Lions Club members who handed out the dictionaries, with the individual students names in them, said it was one of the most enjoyable things they have done. The Lions talked about what their organization does locally, statewide and around the world through it's 1.4 million members. The students were very attentive, asked good questions, and many commented on what their own family does to help others.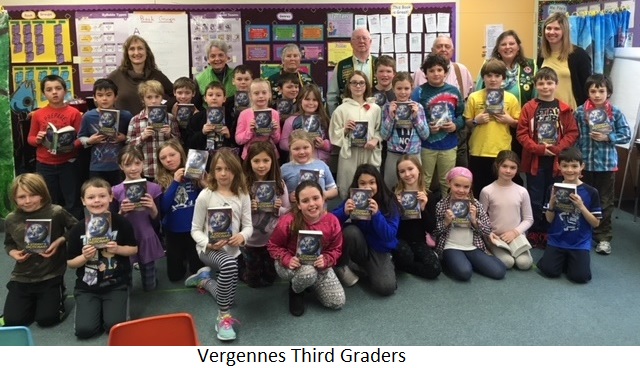 Details

Published: 04 April 2018

04 April 2018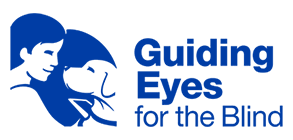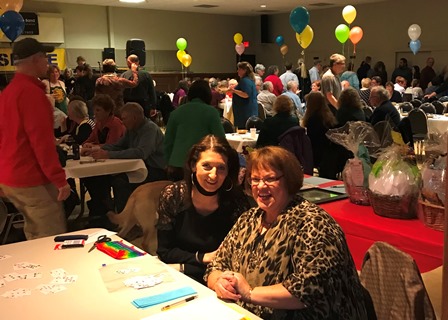 Norshaft Lions held their annual 'Night for Sight' dinner dance at the Elks Lodge in Bennington, Vermont on Saturday, March 24th. This all-ages event raises money to benefit training of seeing-eye dogs. Seeing-eye dogs and puppies in training are featured at the event and the Puppy Kissing Booth is a huge hit every year!
This year Norshaft Lions were joined by PDG Ken Emery, PDG Pamela Nichols, and Lion Jackie Dutil to help celebrate a most successful milestone - Bennington County has now been named as a "new puppy raising community"!
Details

Published: 03 April 2018

03 April 2018
Happy Easter, Help Your Neighbors!
26 members of the Middlebury Lions Club completed their annual "Food from the Heart" food drive on the Saturday before Easter. The food drive is conducted in support of the CVOEO and HOPE food shelves. Once again our community demonstrated their outstanding generosity by donating just over 2.5 tons of food in only 6 hours. One community resident filled an entire shopping cart with goods to donate. Other community members preferred to quietly donate cash in lieu of goods. The Middlebury Lions also added their own cash contribution; making a total cash gift of $2,000 to be shared between our Middlebury food pantries. Many thanks go out to our area grocers: Hannaford, Kinney Drugs, Middlebury Natural Foods CO-OP, Pratt's Store, and Shaw's. Half of the goods were delivered to CVOEO that same day. "Thank you Middlebury Lions! 1,983 pounds of food gathered in food drive for our food shelf in Middlebury" says the CVOEO website alongside a photo of a huge pile of foods and smiling Lions. The remainder of the food was delivered to the HOPE food shelf on April 2nd.
Details

Published: 18 March 2018

18 March 2018

Measuring the reach of Vermont Lions service
Vermont K-12 population is currently estimated at 84,334 students.
Vermont Lions KidSight has screened the vision of over 22,000 kids this year.
Wow!
Details

Published: 18 March 2018

18 March 2018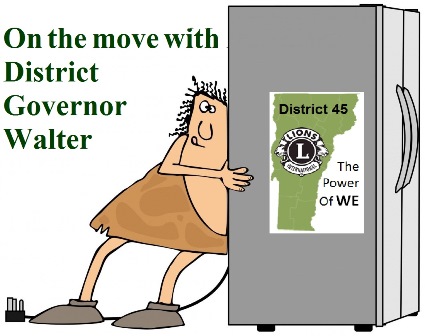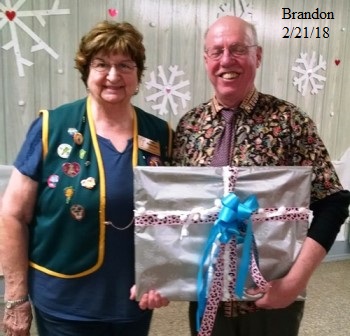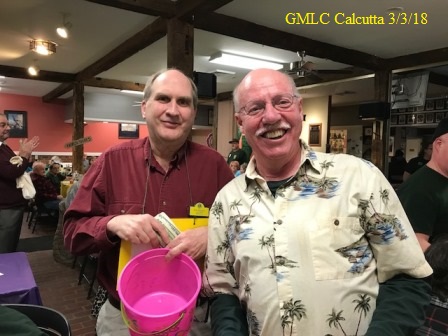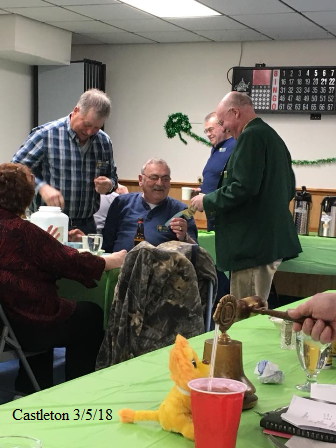 Details

Published: 18 March 2018

18 March 2018
The 2018 Green Mountain Lions Camp is rapidly approaching.
This year the GMLC teen session will run from July 1st thru 13th, with the youth session will running from July 15th thru the 21st. GMLC Committee members gathered in Rutland on February 24th to plan this year's camper activities and begin the hiring process that will ensure the camp is fully staffed with highly qualified counselors. Tri-Chairpersons Lion Brian Steckley, Lion Gia Vadnais, and Lion Patricia Johnston-McWilliams, RN have also made plans for another "Lions Work Day" at the camp on June 9th from 10am until 4pm. Last year's work day accomplished a huge amount of spring clean-up activities to help make the camp safe and ready. It also did a tremendous job of building trust and strengthening our partnership between Lions and facility owners. Mark your calendars for June 9th and bring all your spring cleaning skills. We certainly hope to see as many Lions there as possible. The lunch alone will be worth the trip!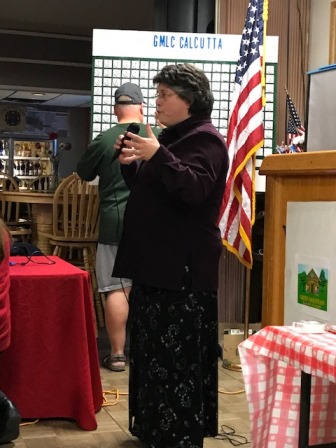 In other news our thanks go out to the GMLC Calcutta co-chairs PDG Betsy MaGee and PCT Loreen Teer for hosting another successful Calcutta to benefit our camp. This year's 1st place winner was Colchester Lion Carmelita Belisle taking home $1,000. Our 2nd place winners Steven and Connie Weston brought home a great Geiger jacket. The 3rd annual Region 1 GMLC Calcutta was held on March 3rd at the Essex Junction Post 6689 VFW with approximately 80 in attendance. Thanks to all who attended, donated prizes and worked on the eve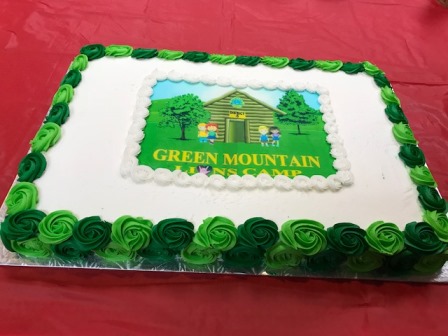 nt. The kids at camp truly appreciate everyone's efforts on their behalf. Next up on the GMLC fundraising front – The Lions Twin State Soccer tournament July 21st at Castleton University. Join the fun on the soccer field if you aren't at the Green Mountain Lions Camp.