Details

Published: 14 July 2018

14 July 2018

For 24 years, the Basin Bluegrass Festival has rocked on in Brandon, Vermont. This annual family-friendly summer festival features a weekend of acoustic bliss in the beautiful Vermont countryside, complete with local vendors, overnight camping, and, of course plenty of bluegrass pickin' performances. Kids and pets are welcome, as is anyone looking for a locally laid-back good time.
Pictured at the Brandon/Forest Dale Lions Club Ice Cream Tent are lions: Connie St George, Bruce Blanch, and Don Crichton. At the ice cream freezer are lions: Gary Gorton and Jackie Dutil.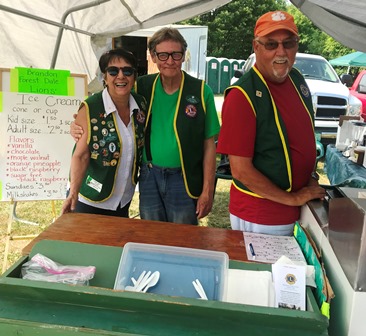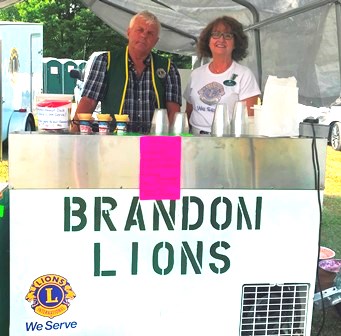 Details

Published: 09 July 2018

09 July 2018
Barre Lions Legacy Project dedicated
In 2017 Lions International in celebrated their Centennial: 100 years of service across the World. There are 46,00 clubs worldwide and over 1.5 million members. We are the largest service club in the world. Each club was asked to select and develop a Legacy Project in their area to celebrate The Centennial.
Members of The Barre Lions Club explored a number of options. Many of the members attend the summer concerts in Currier Park and have witnessed the performers playing the National Anthem, even though there was no flag in the park. We decided a lighted flag pole in Currier Park would be our project.
We consulted with Jeff Bergeron of Parks and Recreation for approval and guidance while researching flag pole options. Late last fall we were underway. In addition to the pole we wanted a granite marker to commemorate our work. We turned to Buttura and Gherardi for help and they designed a beautiful marker and donated their work. The flagpole we selected from Montpelier Stove and Flag Works has a chrome light and Bob Norway, a Barre Lion, volunteered Norway and Sons to do the wiring. Montpelier Stove and Flag Works donated the American and Vermont State flags that adorn the pole. Now it is spring and time to bring it all together.
Harry Hinrichsen, another Barre Lion, provided guidance on a location. Scott Norway of Norway and Sons volunteered to oversee the project. He contacted Kyle Bellevance of K. Bellevance Land Works and Hauling to do the excavation and related clean-up work, which he did at no cost to the club. Next we needed concrete for the base and flag assembly. Scott contacted EF Wall, founded by deceased Barre Lion Bob Lord Sr., who was happy to donate time and materials. They completed their work in early June. The final step was to set the marker and this task was completed on June 20th with donated time and equipment from Calcagni and Sons, founded by Joseph B. Calcagni, another Barre Lion.
The Flag Pole stands in a place of honor in Currier Park as a symbol of freedom and will be there for many years to come when the National Anthem is performed. This Legacy Project involved teamwork and community. The Barre Lions Club will be forever grateful to all those who made this project possible. There was an official dedication of the Flagpole on Wednesday, July 11th followed by a free public concert at 7 PM.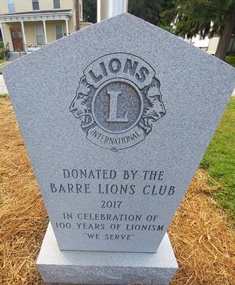 Details

Published: 08 July 2018

08 July 2018
Barre Lions Cook up a weekend
Story by Barre King Lion Judy Cookson: Wow, what a busy weekend for the Barre Lions Club! We started off at 6AM Saturday June 30th with a delicious breakfast for community members. Many thanks to Lions Brian Calderara, Bob Brault, Charlie Livendale, Rick Theken, Nate Bucknam for helping out. Sunday July 1st we provided lunch for the incoming campers and their families at The Green Mountain Lions Camp in Cabot. Everything went well and the campers and their families, and the staff and other Lions loved our meal. Thanks to Lion Paul for shopping and to Lions Moe, Charlie, Bob Brault, Bob Sager, Tina and her sister Kat, Rick and Mark for doing the work.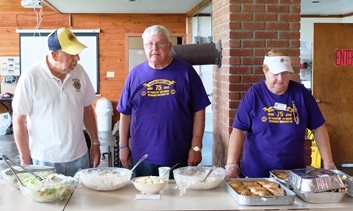 Details

Published: 08 July 2018

08 July 2018
JERICHO-UNDERHILL Lions beat the heat with their annual Strawberry Social fundraiser. The basement of the United Church of Underhill was the coolest – and sweetest place in town during the recent heatwave June 30th. Lions Dave Crane, Cindy Berg, Loreen Teer, Dave Williamson, Jerry Adams, Mike Munson, Denis Beloin, Russ Rexford, Marge Alden, and Essex Lion Betsy MaGee prepared 64 quarts of strawberries from Mazza's Berry Farm and paired them with homemade biscuits topped with real whipped cream. Over 100 folks turned out to beat the heat and share in the sweet fun.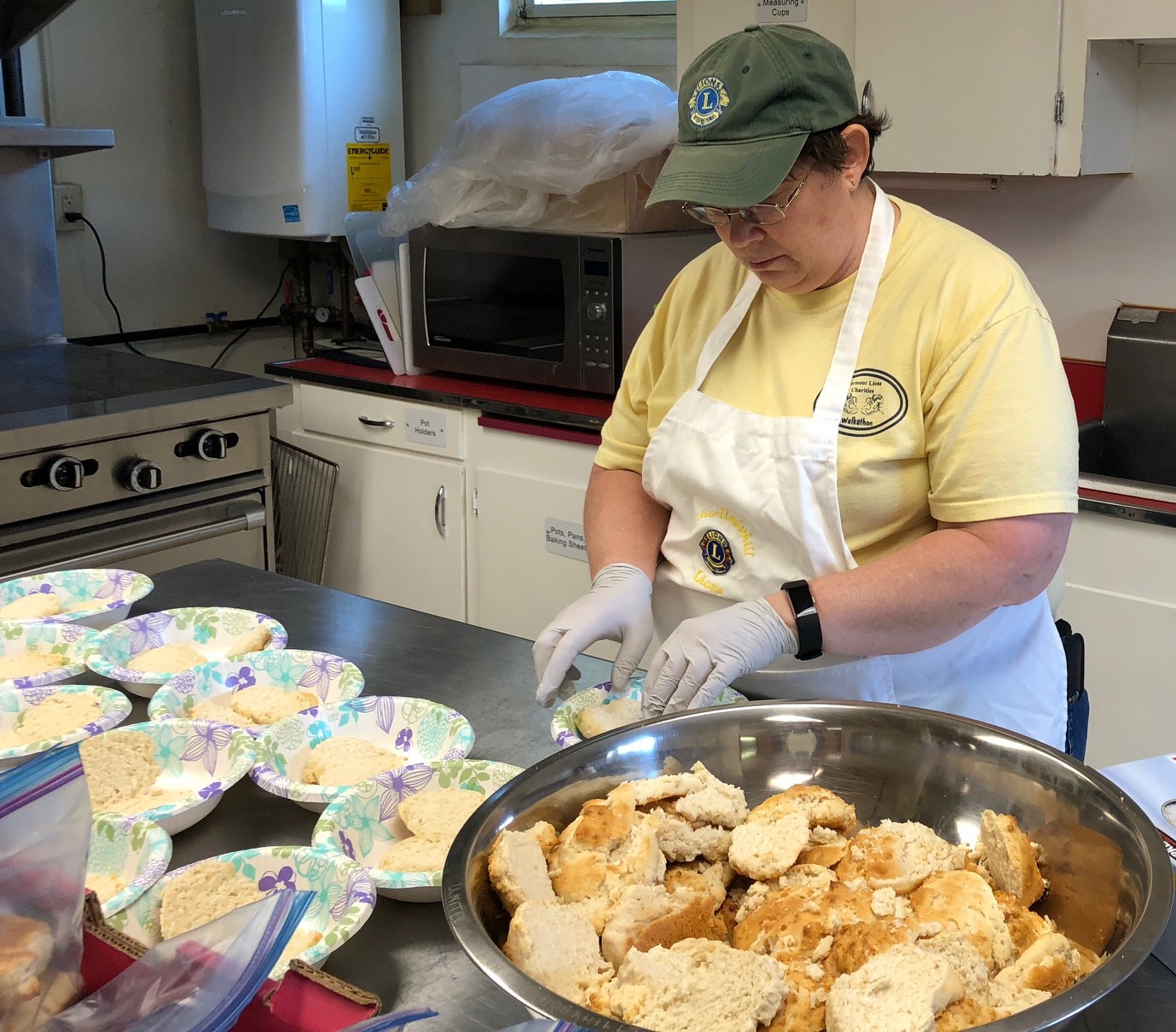 Details

Published: 29 June 2018

29 June 2018
LIONS "Opening Eyes" at Vermont Special Olympics Summer Games
Health professionals and volunteers from across New England gathered at the University of Vermont to provide comprehensive health screenings for children and adults with intellectual disabilities at the Special Olympics Vermont Summer Games on June 2nd. A Special Olympics partnership with the Lions Club International Foundation supported vision care for the participants. In total, 118 volunteers provided 563 health exams in one day.
At the Special Olympics Vermont Summer Games at the University of Vermont on June 2nd and 3rd, dental, vision, and hearing exams were offered to all Special Olympics athletes. Through Opening Eyes athletes have access to vision screenings. Custom glasses and sunglasses are made available as needed at no charge to the athlete.
Of the 435 athletes competing in the 2018 Special Olympics Vermont Summer Games, 242 received a dental screening and 17 of those were identified as needing urgent follow-up dental care. 153 received an audiology screening, and 168 received a vision screening. This represents a 23% increase over the previous year and an all-time record for Healthy Athletes screenings.
Details

Published: 28 June 2018

28 June 2018
The Arlington Lions club had a great time hosting (and competing) in the first annual Redneck Warrior Lions Den Challenge on June 23rd!! We had a great turnout even with the uncooperative weather. We have plenty of plans on how to make the event even bigger and better for the future. Stay tuned to our Facebook page for updates on next years event.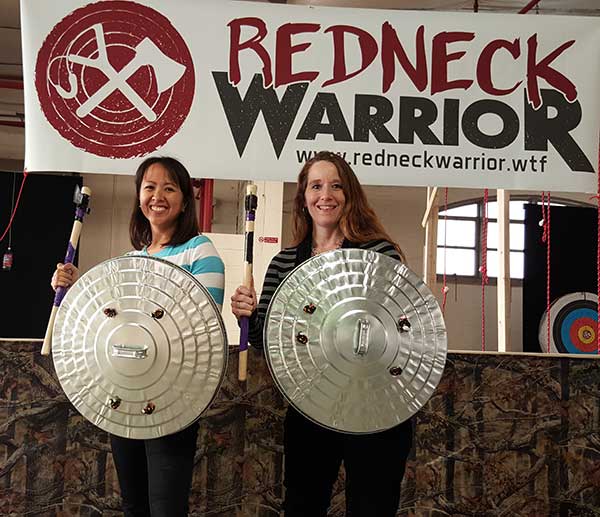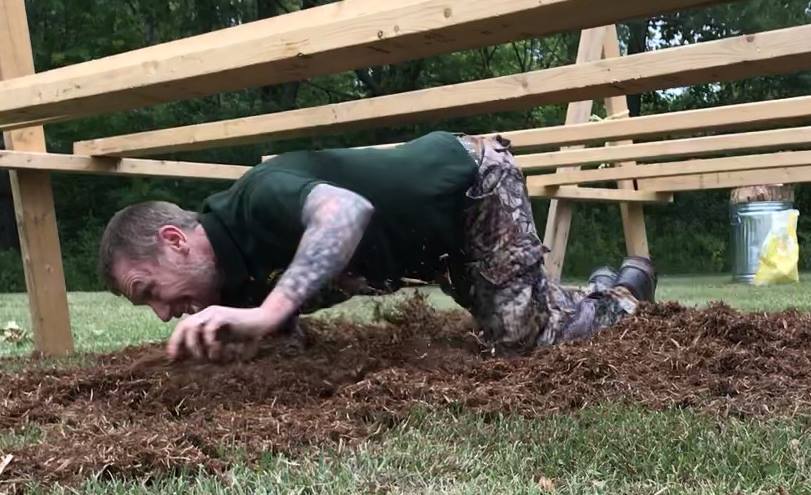 Details

Published: 24 June 2018

24 June 2018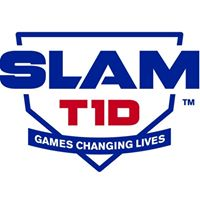 June 22nd and 23rd the Lions Striders team competed in the 8th annual SLAM T1D Vermont Summer Classic Wiffleball tournament held at Little Fenway in Essex Vermont. SLAM T1D is a non-profit that raises funds to improve the lives of people living with TID. They accomplish this by partnering with the Barton Center for Diabetes Education to host the Vermont Overnight Camp. They also work to broaden public awareness of diabetes and seek to empower TIDs of all ages to advocate for themselves, develop optimal T1D-management regimens, and to live life in full.
Middlebury Lions Paul Desabrais and Jesse Gillette led our team effort, joined by PDG Ken Emory and a great group of volunteer players who just wanted to have fun and play ball. The odds on the Lions Striders had us ranked 8th prior to start of the tournament. No one was more surprised than the team when we found ourselves placing second overall in the Championship game.
The real winners are the kids who will benefit from our fundraising efforts.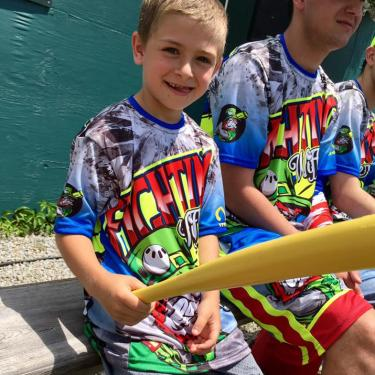 The Lions Striders were able to donate $4,385 to SLAM T1D and we thank all those Lions and Lions Clubs who stepped forward to donate. The 14 teams donated a combined $71,895 to SLAM T1D. That's a lot of kids attending camp and a lot of services provided to area diabetics.
The experience itself was rewarding. We had a chance to meet and compete with Cayden and his team the "Fighting Wifflers" Cayden was diagnosed with T1D when he was only 2 years old. He is now 8.
The "Breaking Ballers" team was formed by Carrie Ashley. "My 18 yr old son Eli (photo below left, he's on the right), was diagnosed with T1D on his 5th birthday. Eli has never known what it's like to be at school, play sports, work or be with friends without worrying about his T1D. It is a relentless, non-stop 24/7 disease that never takes a break. Let's improve the lives of all children and adults living with T1D by raising awareness. As our children grow up and become independent, they should feel safe, whether it's at college, at a job or anywhere, awareness can save lives!"