Date:
Sunday, June 02, 2019 6:30 am - 4:00 pm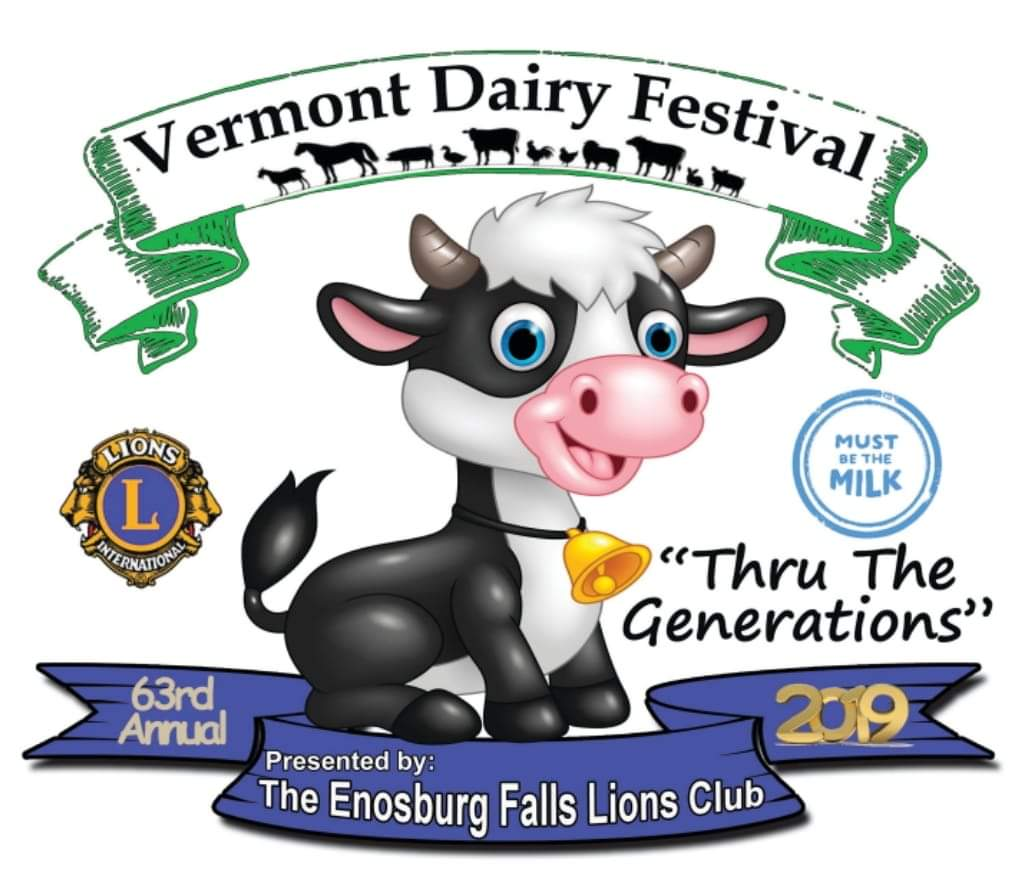 The Enosburg Falls Lions Club organizes the Vermont Dairy Festival which is traditionally held on the first weekend of June
Thursday, May 30th thru ​Sunday, June 2nd, 2019
The club is proud to continue with this festival, marking its 63rd anniversary!
​The Lions Club, along with many local businesses, organizations, community leaders and dedicated individuals, work for months before the festival kicks off to ensure its success.
The Vermont Dairy Festival is the Enosburg Falls Lions Club's primary source of income. The proceeds received from the festival are disbursed back into the community in many forms.
You may be interested in adding our calendar to Outlook, Google calendar or another calendar system that supports the iCal format.
Subscribe to the D45 Lions Club Calendar
(This will open a new window allowing you to attach the calendar to your Outlook,or other mail or iCal application.)