Bennington Battle Day Parade
Date:
Sunday, August 19, 2018 12:30 pm - 1:30 pm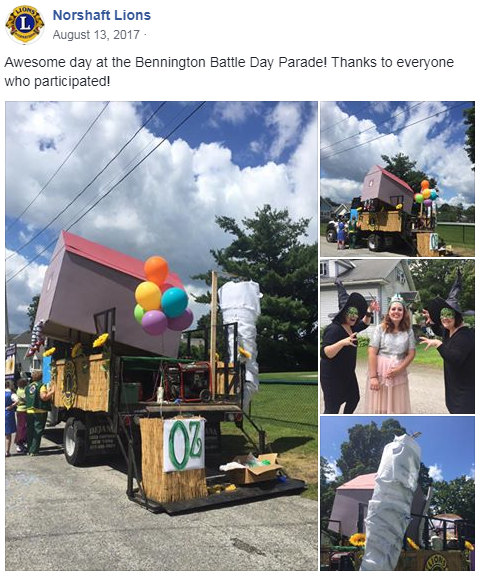 Battle Day Parade Begins at 12:30 PM
The route is: Main and Safford Street to Depot Street,North on Depot Street to River Street, River Street to Fire Station. Reviewing stand at intersection of Routes 7 and 9. Marching route is one mile long.
What antics will the Lions cook up this year? It's going to be tough to beat last year's Wizzard of Oz float.
You may be interested in adding our calendar to Outlook, Google calendar or another calendar system that supports the iCal format.
Subscribe to the D45 Lions Club Calendar
(This will open a new window allowing you to attach the calendar to your Outlook,or other mail or iCal application.)