New England Lions Council (NELC) Winter Weekend
Date:
Friday, January 18, 2019 6:00 pm - Sunday, January 20, 2019 1:00 pm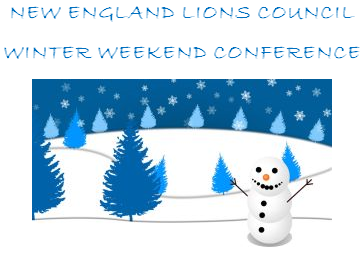 Download Registration here
Friday, January 18 – Sunday, January 20, 2019
Wyndham Providence Airport Hotel
1850 Post Rd. Warwick, RI 02886
Call (877) 999-3223 (mention New England Lions Council)
*(Deadline date is 12/18/18 rate not guaranteed after that date)
Room Rate - $109.00 plus taxes (13%) includes Breakfast!!
Saturday lunch (calzone buffet) $25.00
Saturday dinner (choice of Salmon or Chicken) $40.00
NELC membership $10.00
Hospitality Room (Friday and Saturday night)
GUEST SPEAKERS
FUN and GAMES
LIQUOR WAGON RAFFLE
---
12 SESSIONS of TRAINING
SCHEDULE OF EVENTS
Friday, January 18
RI sponsored Hospitality Room – fun and games!! 6:00pm-10:00pm
Saturday, January 19
Breakfast at Blue Fire Bar and Grill (opens at 6:30am)
Free breakfast voucher at hotel with your check in or on your own if not staying at hotel
Registration 7:30am-12:00noon
First session 9:00am-9:45am
Second session 10:00am-10:45am
Third session 11:00am-11:45am
Lunch 12:00noon-2:00pm (games)
Fourth session 2:15pm-3:00pm
Fifth session 3:15pm-4:00pm
Sixth session 4:15pm-5:00pm
Hospitality Room 5:15pm-6:45pm
Dinner 7:00pm-9:00pm (Guest Speaker)
Hospitality Room 9:00pm -11:00pm
Sunday, January 20
Breakfast opens at 6:30am
Guest Speaker at 9:00am
NELC Business Meeting begins at 10:00am
---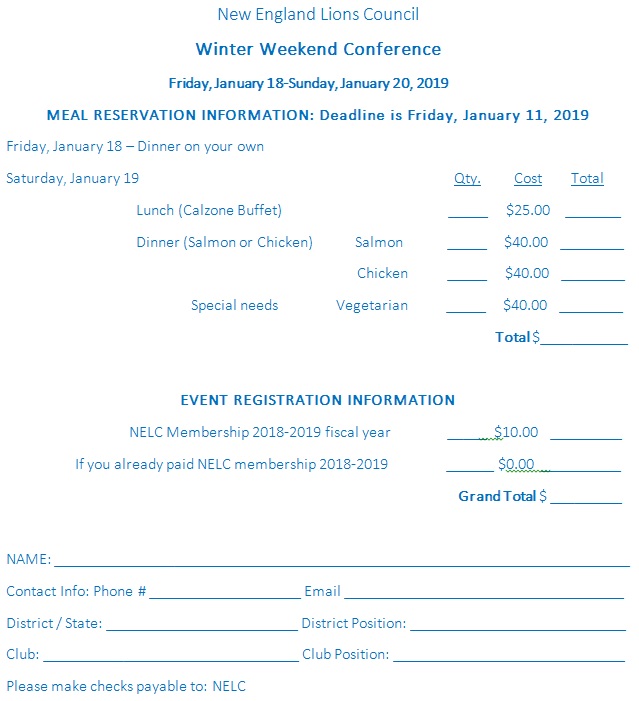 ---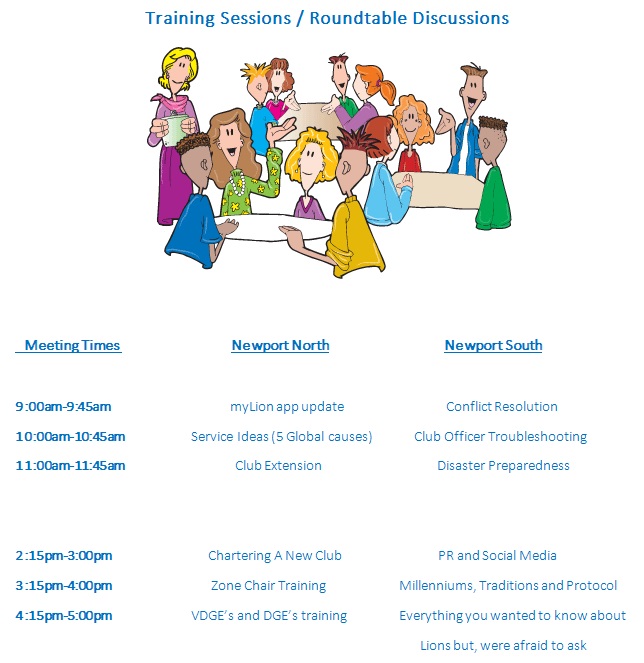 You may be interested in adding our calendar to Outlook, Google calendar or another calendar system that supports the iCal format.
Subscribe to the D45 Lions Club Calendar
(This will open a new window allowing you to attach the calendar to your Outlook,or other mail or iCal application.)