Capture the Region 1 Traveling Lion in Essex
Date:
Wednesday, November 28, 2018 6:30 pm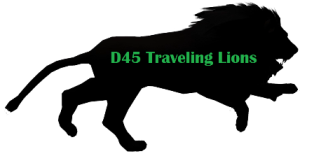 Tucky will be up for grabs at the Essex on 11/28 at 6:30pm. 6 pm social and 6:30 start time. Silent auction and meal is $25.

Contact Lion Betsy MaGee ( lionbetsy2000@yahoo.com ) by November 25th.


You may be interested in adding our calendar to Outlook, Google calendar or another calendar system that supports the iCal format.
Subscribe to the D45 Lions Club Calendar
(This will open a new window allowing you to attach the calendar to your Outlook,or other mail or iCal application.)