Details

Published: 09 July 2017

09 July 2017
The Green Mountain Lions Camp is back!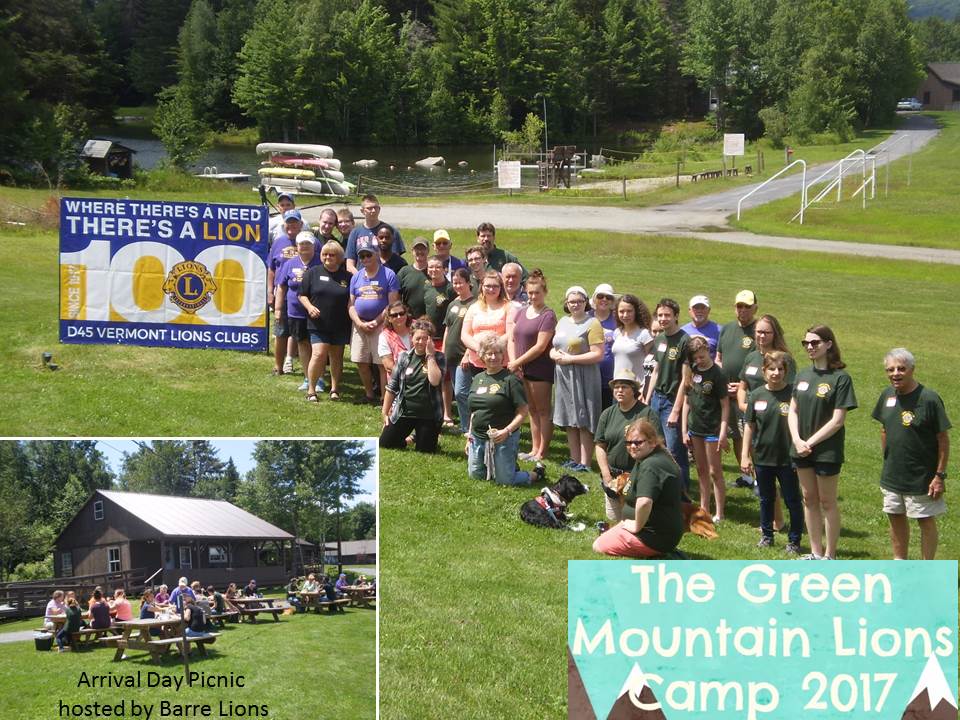 The Green Mountain Lions Camp is back and better than ever! Our camp has brought together Deaf and Hard of Hearing kids and teens from all over New England and beyond for over 30 years!
Our beautiful new location is in Cabot, VT. The new campus has hiking trails, fields to play on, a barn for indoor activities, craft cabin and waterfront swimming and boating! Memories are made and forever friendships are formed all in an environment of total communication access.
The primary language used at camp is American Sign Language (ASL) and we guide and encourage new signers to practice and use ASL to foster an environment of access and inclusion.
Lions officially opened the 2017 season on July 9, 2017. The Teen Session (pictured here) runs July 9th thru July 21st; Youth Session (ages 8 to 12) runs July 23rd thru July 29th.
Thank you Vermont Lions!
(Learn more about camp at http://greenmtnlionscamp.wixsite.com/gmlcamp)